Wet & Dry Commercial Vacuums
Nilfisk VP300 HEPA Commercial Vacuum Cleaner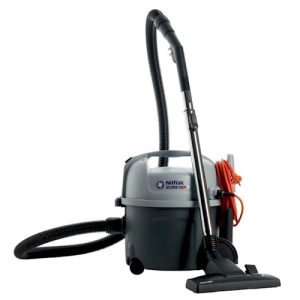 The Nilfisk VP300 commercial vacuums series is a basic, well-built and durable machine that can be relied upon to do the job day in and day out. It is ideal for cleaning offices, hotel rooms, retails outlets and similar light to medium duty applications.
The Nilfisk VP300 series has a top rated filtration level with a H13 HEPA exhaust filter as standard on all variants. This helps maintain a high quality of air within the cleaning environment.
To ensure the machine will fit your exact cleaning application, the VP300 is available in different variants and configurations.
For energy efficient cleaning our VP300 eco variant provides a great cleaning performance and a very low sound level.
Click here to request more information and pricing.
---
Henry Dry Vacuum Cleaner 9L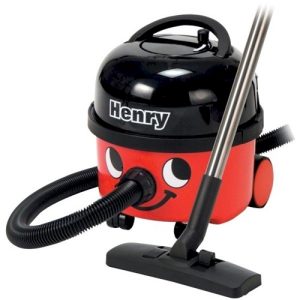 Henry is a true professional vacuum cleaner in every sense of the word but never without that famous smile. The giant Tritex filter, and the highly efficient HepaFlo dust bags, improve filtration efficiency, cleanliness and capacity, comprehensive accessory kit and a stainless steel wand set as well at a 2.4m flexi hose.
Henry weighs 6.9kgs with a capacity of 9L and includes a stainless steel wand with a 2.4m flexi hose.  It also comes with a 10m cable which has a rewind system for easy storage.
The Tritex filter ensures dirt is sucked up and stays inside and with it's Hi-Lo feature, it lets you use a different power for different surfaces which in turn reduces noise.
Click here to request more information and pricing.
---
Roky 103 Dry Vacuum Cleaner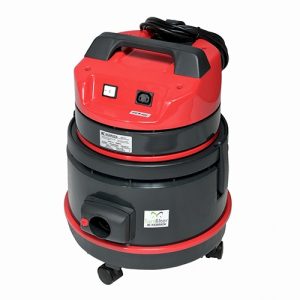 The Roky 103 is a heavy duty vacuum cleaner designed for use in the commercial and hire industries.
This high performance commercial vacuum cleaner has a powerful motor mounted above its 19 litre high impact PVC tank to give the unit greater suction and more efficient air flow.
Features also include a high impact tank, follow me wheels, a hose with swivel to allow easy movement and variable suction control. Clean up and maintenance is easy with this commercial vacuum cleaner as it's been designed with the operator in mind.
Manufactured in Italy, this vac provides great value for money over its lifetime. If you're looking for a reliable machine that won't let you down, the Roky 103 is the vacuum cleaner for you.
Click here to request more information and pricing.
---
Roky 115 Wet Dry Commercial Vacuums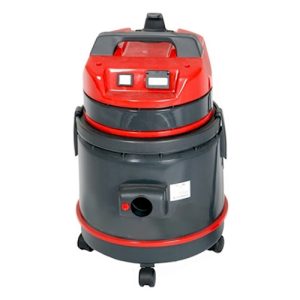 Keenly priced the Roky 115 is a worthy investment as evidenced by the fact it has been a top selling wet dry vacuum cleaner.
The Roky 115 wet and dry vacuum cleaner is a mid-sized, high suction machine that picks up both wet and dry waste.
Its robust reliable nature, coupled with its user friendly system makes this vacuum cleaner popular highly popular with automotive details, workshops and schools.
Features include; strong suction, a swivel end cuff for easy movement, a high impact corrosion resistant tank, quiet operation and an anti-bacterial cloth Sanifilter.
Click here to request more information and pricing.
---
Sotecco VHO 215 MEC Wet & Dry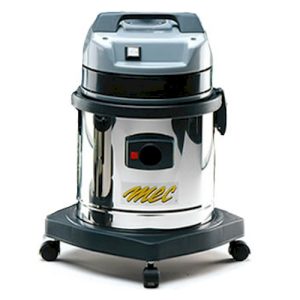 The MEC 215 is a wet/dry commercial vacuum cleaner that is compact and powerful and ideally suited for a wide variety of commercial applications. The MEC 215 performs particularly well in the commercial cleaning industry. This is a mid size vacuum cleaner powered by a high suction by-pass vacuum motor.
The unit has a stainless steel tank with the powerful motor mounted above it to give greater suction and better air flow.
The wet/dry model is fitted with a float valve to prevent water from reaching the motor. This unit is really quiet and has some great features and extras including superflex vacuum hose and swivel hose ends, a multipurpose floor tool and a furniture bumper base.
Click here to request more information and pricing.
---
303PL Heavy Duty Wet & Dry Commercial Vacuums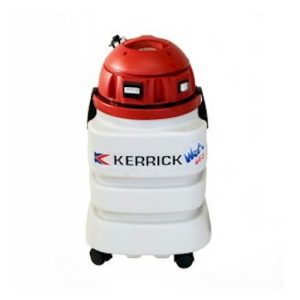 The 303PL Heavy Duty Wet Dry vacuum cleaner is a good solid commercial and industrial wet/dry vacuum cleaner. With its 38 litre heavy duty PHD tank and powerful by-pass motor this unit is designed to function across a number of applications.
Ideal for the construction industry this heavy duty wet and dry vac works well with wet concrete grinding and picking up the likes of slurry and swarf.
This vacuum cleaner comes complete with a full range of 38mm wet and dry tooling. Hepa filtration is also available.
Click here to request more information and pricing.
---
Euro 423PL Wet & Dry Heavy Duty – Contractor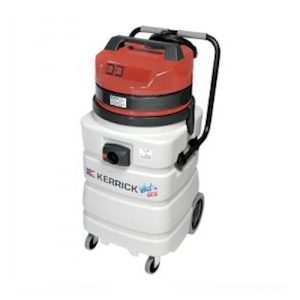 The Euro 423PL is a hot favourite with the hire and construction industries due to its rugged and reliable nature. Built to European standards this wet and dry heavy duty vacuum cleaner comes with twin 1400 watt motors that have an impressive water lift of 2,400mm. Ideal for picking up both dry waste and liquids, this is an extremely versatile vacuum cleaner that can handle the tough jogs.
Features include a high impact, shock proof tank, market handle and bigger rear wheels for easy maneuvering and industrial tooling and accessories. The 90 litre tank allows large amounts of waste to be picked up without having to continually stop and empty the tank.
The 423PL wet dry vac provides great value for money and is well worth considering if you're looking for a heavy duty all rounder.
Click here to request more information and pricing.
---
Pump-Out Heavy Duty Wet Vacuum Cleaner – Submersible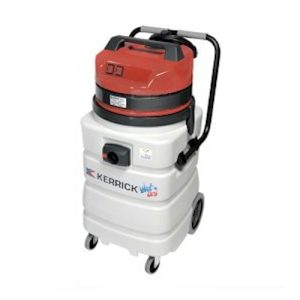 The Pump-Out is a unique wet vacuum cleaner that picks up waste water and automatically drains it to an external sump pit. With a discharge rate of 167 l/min this wet vac is it ideal for clearing flooded areas, emptying sumps, ponds and troughs and generally picking up large volumes of liquids.
These commercial vacuums are opular with firefighters as well as the hire, plumbing and agricultural industries this wet vacuum cleaner provides a quick and easy solution to what has traditionally been a laborious and difficult task.
Features of this great vacuum cleaner include a submerged pump, an ultra-shockproof plastic tank resistant to mildly acidic substances, convenient drain hose, market handle and large rear wheels that allow easy movement on site.
Click here to request more information and pricing.