Turbo-Vac Outdoor Vacuums
We supply a wide range of wheeled lawn & litter vacuums for cleaning up parking lots, sidewalks, parking garages, lawn, parks, and turf. In this section you'll find the Turbo-Vac vacuums suitable for clearing large outdoor areas. Our lawn & litter vacuums come in multiple sizes with models ranging from push to self-propelled. These vacuums are suitable for everything from domestic lawns to large parking lots.
We offer exclusive Turbo-Vac vacuums for pick up of leaves, twigs and debris on pavement, sidewalks grass, or turf. They're strong, well built, highly maneuverable, and withstand years of use in the most demanding environment.
The Turbo-Vac vacuums and sweepers for leaves and litter which lies around cities, shopping malls, schools, parks, motels and at home.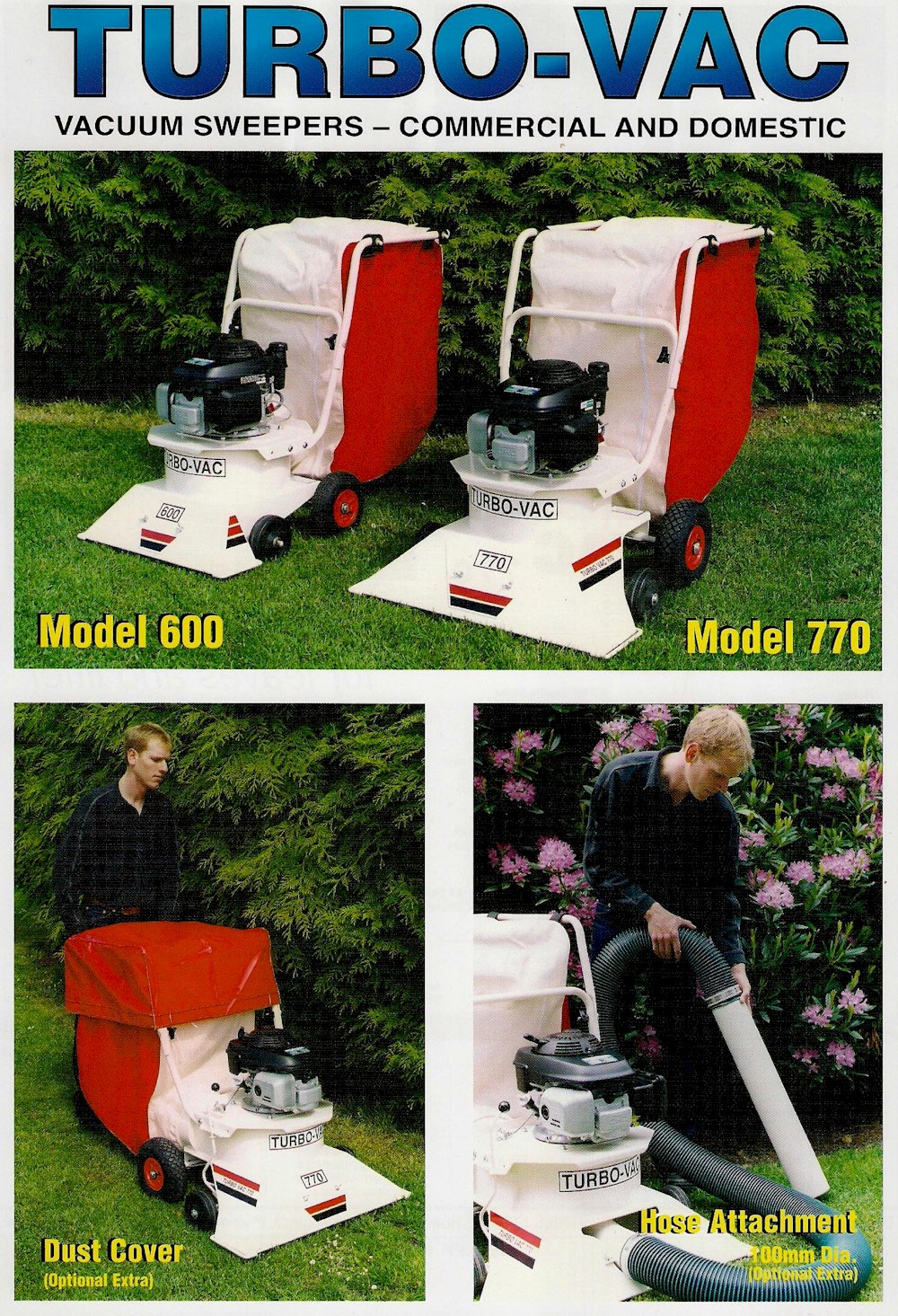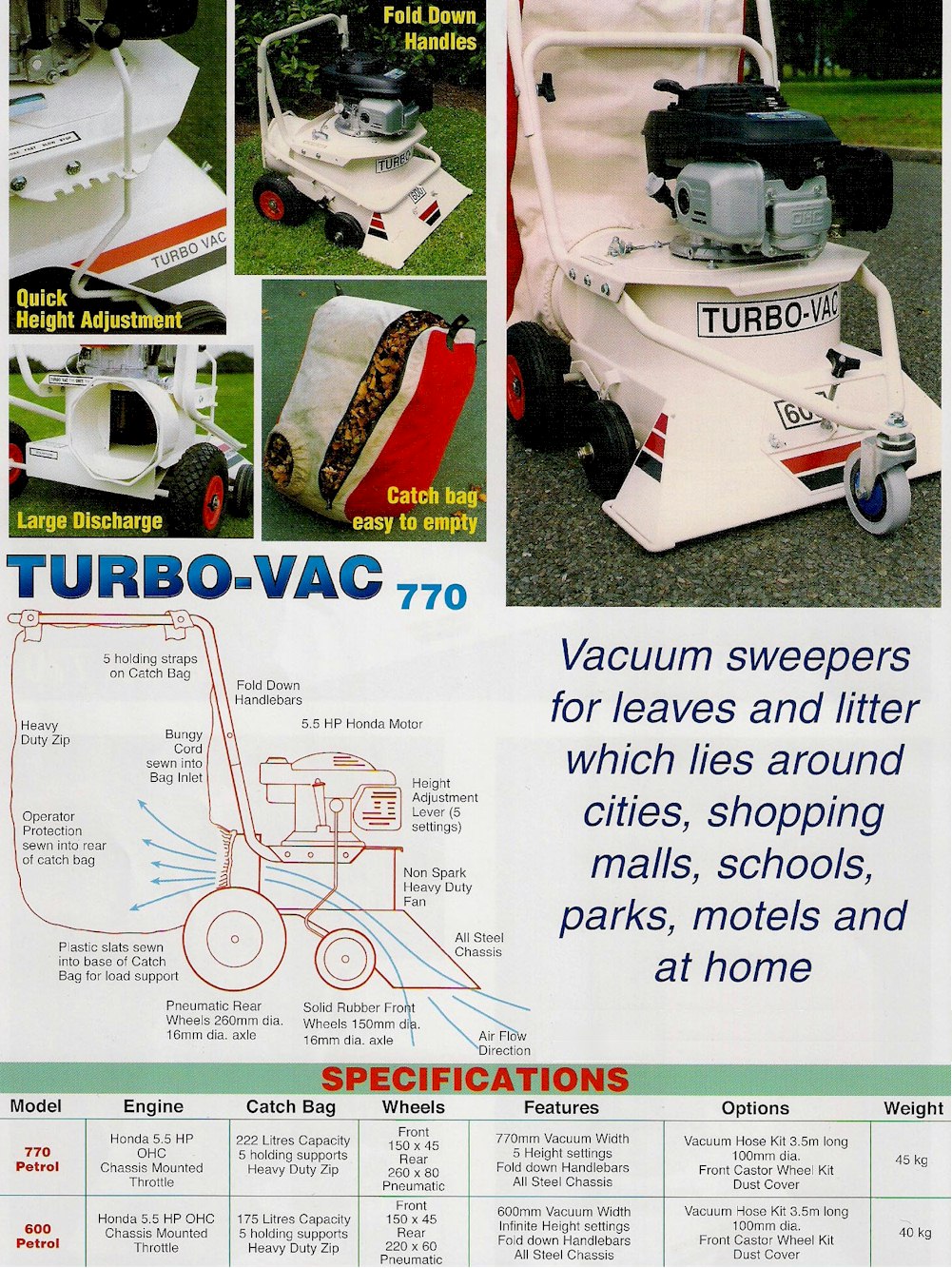 Downloads
PDF 1200 Model (pictured below)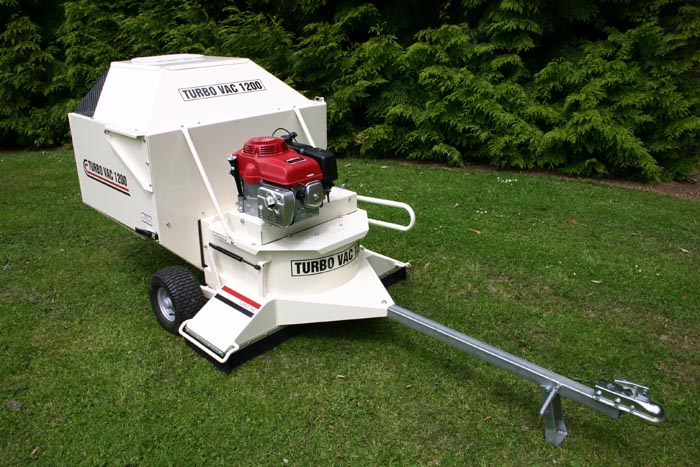 Turbo-Vac 1200
Towable configuration
Vacuum Width 1200mm
Honda 13.0 HP pull start engine
3 Bladed steel fan
300mm DIA x 150mm wide pneumatic tires
All 3mm steel body
Aluminium hopper with 1.2 cubic metre capacity (1200 litres)*
Green super mesh hopper venting
Winch operated hopper tipping
Gas ram assisted adjustable ride height
Flexible skirt around vacuum area
Powder coat paint finish
Unit weight approx. 240kg
*Aluminium hopper 1200mm long from back plate  Optional hopper size available, 900mm long from back plate
---
The Turbo-Vac models out perform any lawn vacuums, even those with higher horsepower.
Powerful suction and easy operation make cleanup a snap for leaves, seeds, mulch, blooms, branches, litter and debris.
Cleanup in less time, with less effort and do a better job.