Buy Now Specials

Prices include GST and exclude freight costs
---
Pacvac Superpro battery 700 Advanced –
$1,750.00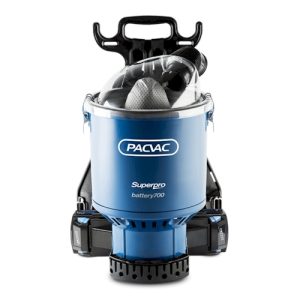 Pacvac's Superpro battery 700 Advanced is an advanced battery-powered design with strong suction, delivering a superior combination of manoeuvrability, efficiency and productivity. The ergonomic configuration makes this one of the lightest and most comfortable battery backpacks on the market.
This product comes standard with four battery packs. Two batteries are required for machine operation and the other two are conveniently provided as spares to keep you cleaning for longer.
Battery Operated
Warranty 2 years on body and motor
HEPA Rated Hypercone™ Filter
Ultra-lightweight
Only 5.7kg (with batteries ex. hose)
Full accessory package
Call now on 09 520 20 30, mobile 027 539 8081 or use the contact form below
---
GP 1/16 W&D –
$569.25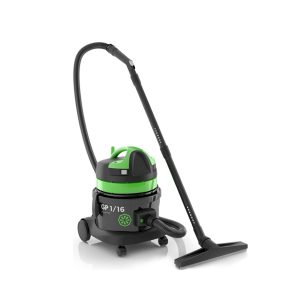 The GP 1/16 is a professional wet & dry vacuum cleaner, compact and versatile, perfect for vacuuming both dusts and liquids.
It can operate in small to medium size area thanks to its small size, and at the same time its last generation motor guarantees great performances and contained noise.
These Green Line characteristics make it suitable for cleaning operations in different spaces such as kitchens, dining rooms, bathrooms, hotel rooms and workshops.
Key features
Trolley With Tool Holder

Screwing Connection – Hose Always Fastened

Practical Cable Hook

Fast Latching Hooks

Exclusive Built-In Gasket: Extremely Durable Also To Chemicals

Integrated Device To Stop The Liquids And The Foam

Reliable Construction For Intensive Use

AP TUBE – Aluminium/Plastic Tube

Sanifilter – Certified Antibacterial Treatment
Call now on 09 520 20 30, mobile 027 539 8081 or use the contact form below
---
Henry Dry Vacuum Cleaner 9L –
$499.00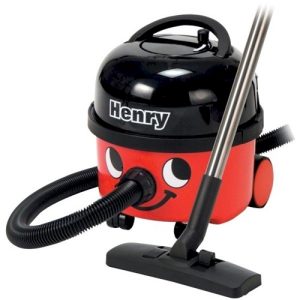 Henry is a true professional vacuum cleaner in every sense of the word but never without that famous smile.
The giant Tritex filter, and the highly efficient HepaFlo dust bags, improve filtration efficiency, cleanliness and capacity, comprehensive accessory kit and a stainless steel wand set as well at a 2.4m flexi hose.
Henry weighs 6.9kgs with a capacity of 9L and includes a stainless steel wand with a 2.4m flexi hose.
It also comes with a 10m cable which has a rewind system for easy storage.
The Tritex filter ensures dirt is sucked up and stays inside and with it's Hi-Lo feature, it lets you use a different power for different surfaces which in turn reduces noise.

Call now on 09 520 20 30, mobile 027 539 8081 or use the contact form below
---
Roky 115 Wet Dry Commercial –
$590.00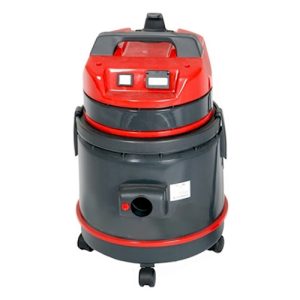 Keenly priced the Roky 115 is a worthy investment as evidenced by the fact it has been a top selling wet dry vacuum cleaner.
The Roky 115 wet and dry vacuum cleaner is a mid-sized, high suction machine that picks up both wet and dry waste.
Its robust reliable nature, coupled with its user friendly system makes this vacuum cleaner popular highly popular with automotive details, workshops and schools.
Features include; strong suction, a swivel end cuff for easy movement, a high impact corrosion resistant tank, quiet operation and an anti-bacterial cloth Sanifilter.
Call now on 09 520 20 30, mobile 027 539 8081 or use the contact form below
---
Euro 423PL Wet & Dry Heavy Duty –
$1,750.00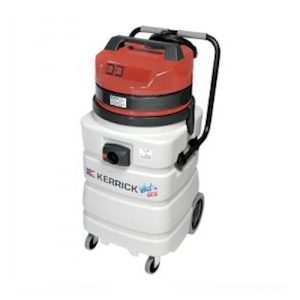 The Euro 423PL is a hot favourite with the hire and construction industries due to its rugged and reliable nature. Built to European standards this wet and dry heavy duty vacuum cleaner comes with twin 1400 watt motors that have an impressive water lift of 2,400mm. Ideal for picking up both dry waste and liquids, this is an extremely versatile vacuum cleaner that can handle the tough jogs.
Features include a high impact, shock proof tank, market handle and bigger rear wheels for easy maneuvering and industrial tooling and accessories. The 90 litre tank allows large amounts of waste to be picked up without having to continually stop and empty the tank.
The 423PL wet dry vac provides great value for money and is well worth considering if you're looking for a heavy duty all rounder.
Call now on 09 520 20 30, mobile 027 539 8081 or use the contact form below
---
GP1/27 Gutter Vac –
$2,780.00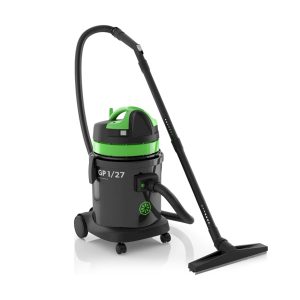 Ever wanted to clean your own Gutters of debris and leaves, Now you can with Star Vac Gutter.
This unit is designed for the Handywoman or Handyman wanting to clean their own gutters of leaves and debris at a time to suit you or as an emergency arises.
Maintenance on your valuable property can now be done all year round keeping your costs down.
Also great for maintenance on rentals.
Kit includes:
4 x 1.5 meter carbon fibre poles
2.5 x meter 38mm hose
1 x 135 Deg blue bend
1 x 180 Deg blue bend
1 x Hose Cuff 38/38mm
1 x Alloy Chisel Tool
1 x Plastic Chisel Tool
1 x Gulper Tool Long
1 x Gulper Tool Round
1 x Round brush
1 x Adaptor
1 x Tool Bag – to hold all of the above
Call now on 09 520 20 30, mobile 027 539 8081 or use the contact form below
---